Last week we wrote about the Leaf, a reusable N95 mask that uses UV-C light to disinfect itself between uses. But that's just one of many Indiegogo campaigns that are promising to protect you from COVID-19 and other nasty bugs through the magic (physics, rather) of Ultraviolet rays. Here are some more:
Rockubot will sanitize your home and double up as a speaker
Hotel beds, the living room couch, your work desk, the Rockubot ($149) promises to sterilize them all. This little robotic cleaner uses a combination of UV-C lights and ultrasonic sound (to kill bedbugs and mites), and with 24 sensors all over its body, is capable of working in a variety of environments – from your bed, to the rug that ties your living room together, to your patio. But that's not all. It also works as a handheld sterilizing wand, which means you can use it on your office desk or for a package the Amazon chap dropped off. Wait, Rockubot has a couple more nifty tricks up its sleeve – it's also a powerbank, and with a Bluetooth speaker, you can now tune out peacefully inside the cleanest hotel room you'll ever find.
Traveling during the pandemic? Take this foldable sterilizer bag along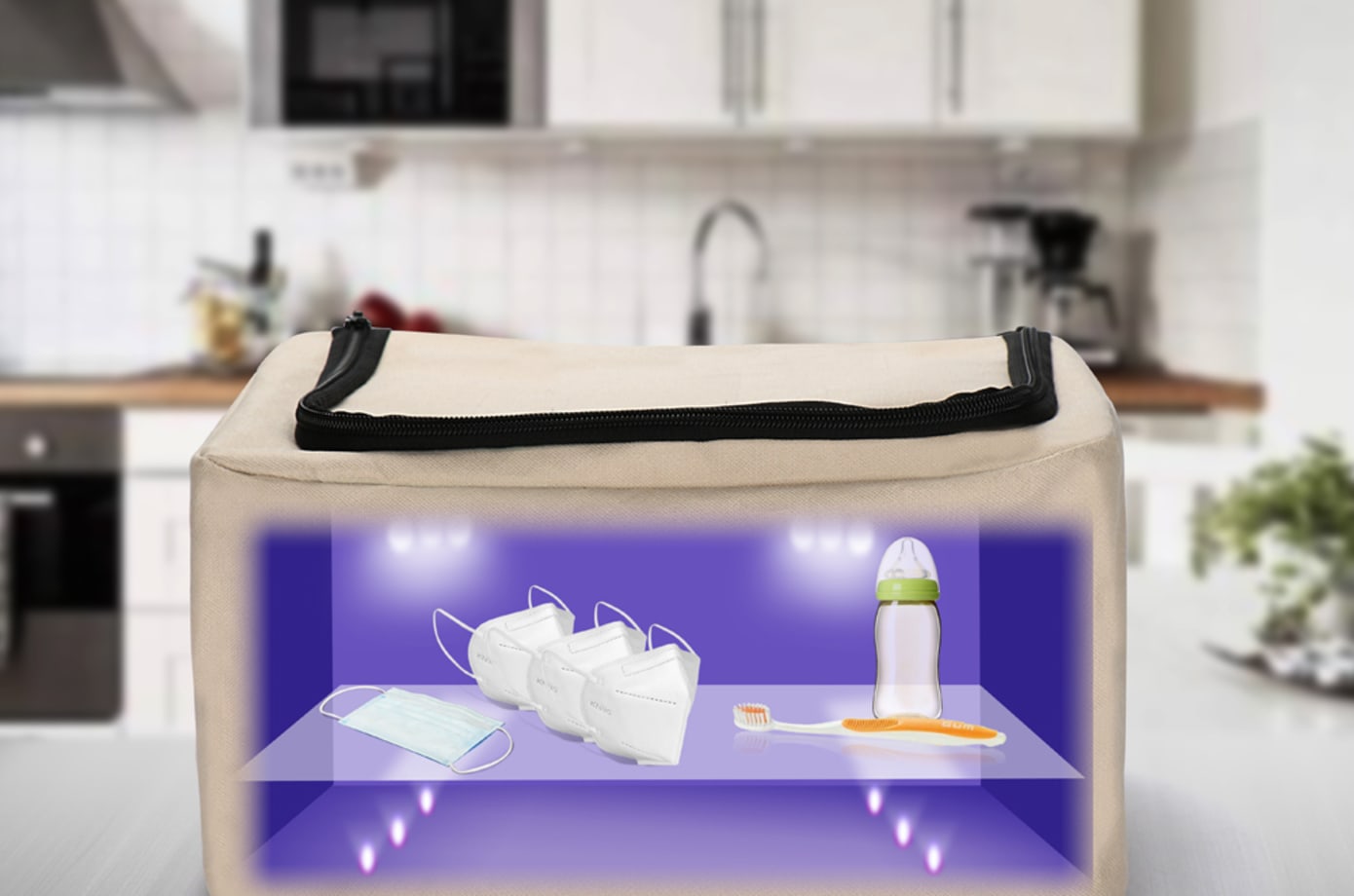 Hop over to Amazon and you'll find loads of sanitizing boxes that use UV-C light to clean your phone, jeweler, wallets, and other stuff. But these are usually tabletop variants that aren't really portable. The UV Steriliser Bag ($59) however is: It folds up into a pretty compact package (yet has UV-C lights at the top and bottom), and with its USB Type-C plug, can work off power banks and phone chargers.
SaniBoxx will let you reuse N95 masks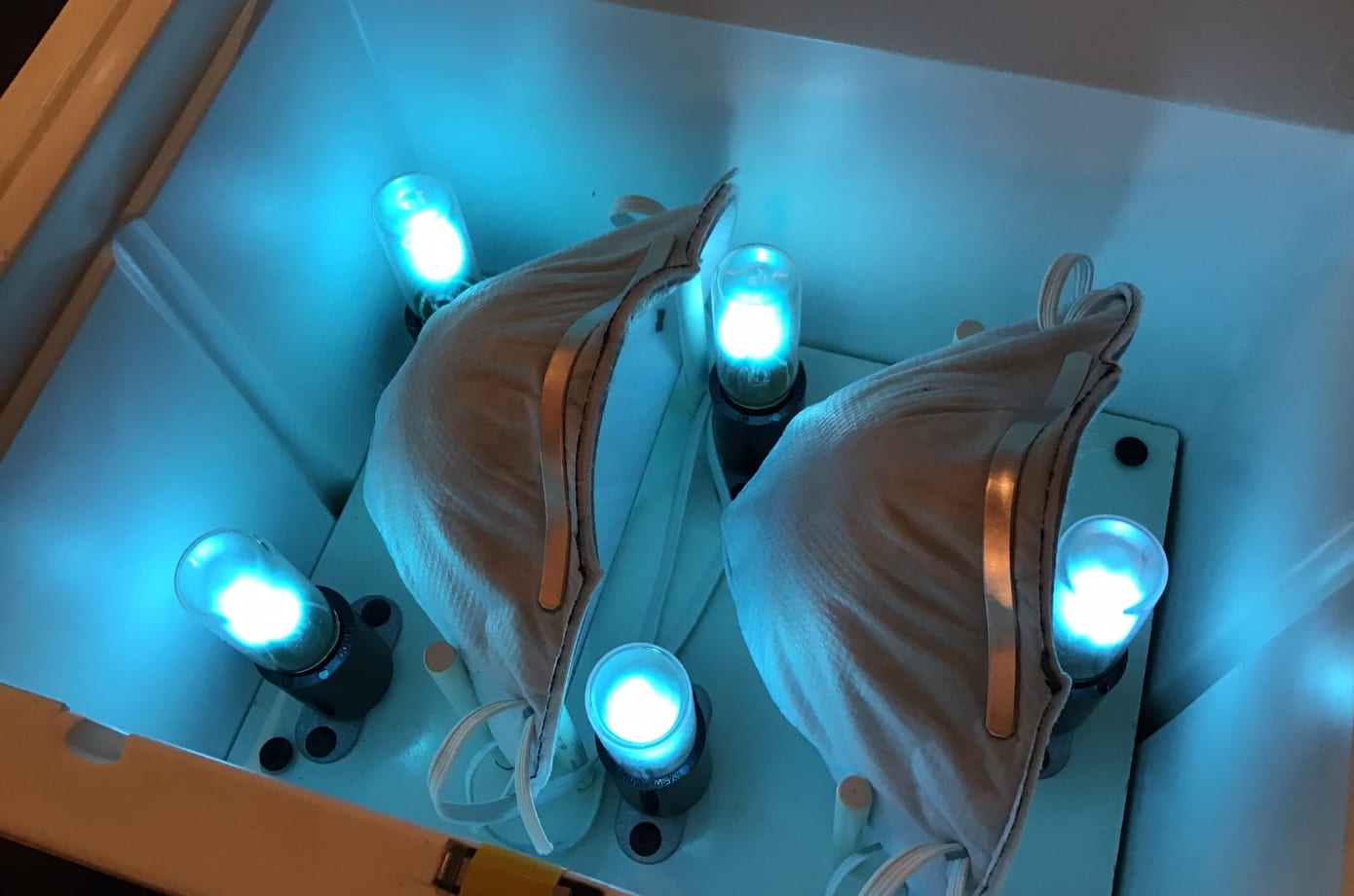 The high demand for N95 masks means even frontline personnel are being asked to reuse these – which increases their risk profile. It's such a critical issue that the Centers for Disease Control has come out with a set of guidelines that should ensure a thorough disinfection of safety gear such as N95 masks, allowing for safe reuse. SaniBoxx ($139) meets these guidelines, and uses 5 lamps to provide a proper UV-C 'bath' for PPE such as masks. Even better, it can also be used for other products – such as jewelry or other personal items.
A UV sanitizer that clips on to your phone?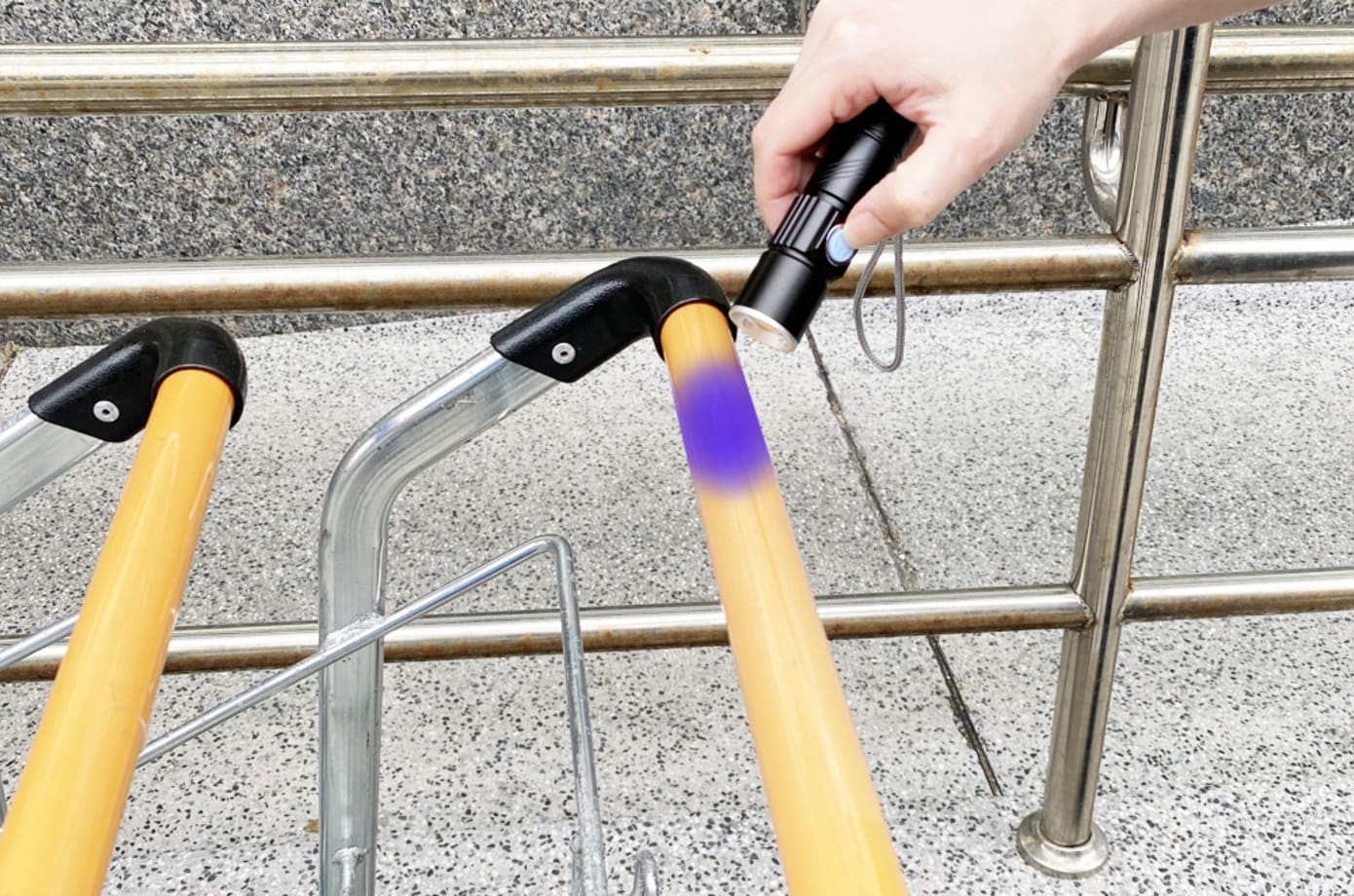 That's right. UV Clean might still be at the concept stage, but it does sound interesting – it's a tiny little UV-C lamp that'll clip on to your phone. Which is perfect, really, as you're pretty much guaranteed to not step outside without your phone, right? It's also supposed to have a built-in safety lock, that'll allow UV-C transmission only in short bursts (exposure to UV light is harmful). But if you hate the thought of sticking this onto your phone, there's the CleanTrust Portable Sanitizer . Priced at $49, it's around the size of a USB stick – and actually, it is one – no, it won't let you load up a bunch of pirated movies, but you just need to plug it into a USB socket come charging time. Or, if you aren't fixated on something that can slip into your pocket and are okay with a portable solution that you could slip into your laptop bag, try out the UV-C Gun ($35), which despite its name, looks more like a small LED torch.